By signing up for a Twitter ApplicationID, you can use the Twitter Login and Registration in the Voting Plugin. Simply use the following steps to acquire a Twitter Application ID.Please make sure that you have verified your mobile number in your twitter account.
Logon on to https://dev.twitter.com/. Click the Documentation Link in the Twitter and after that you will have Manage My Apps link.Click on that to link to Create New App.
Add your Application Name and description in the Text box provided. Add the Website Link in which the voting plugin is hosted. Add the same Website Link to the Callback URL field. Accept the Developer Agreement and Create your Twitter Application.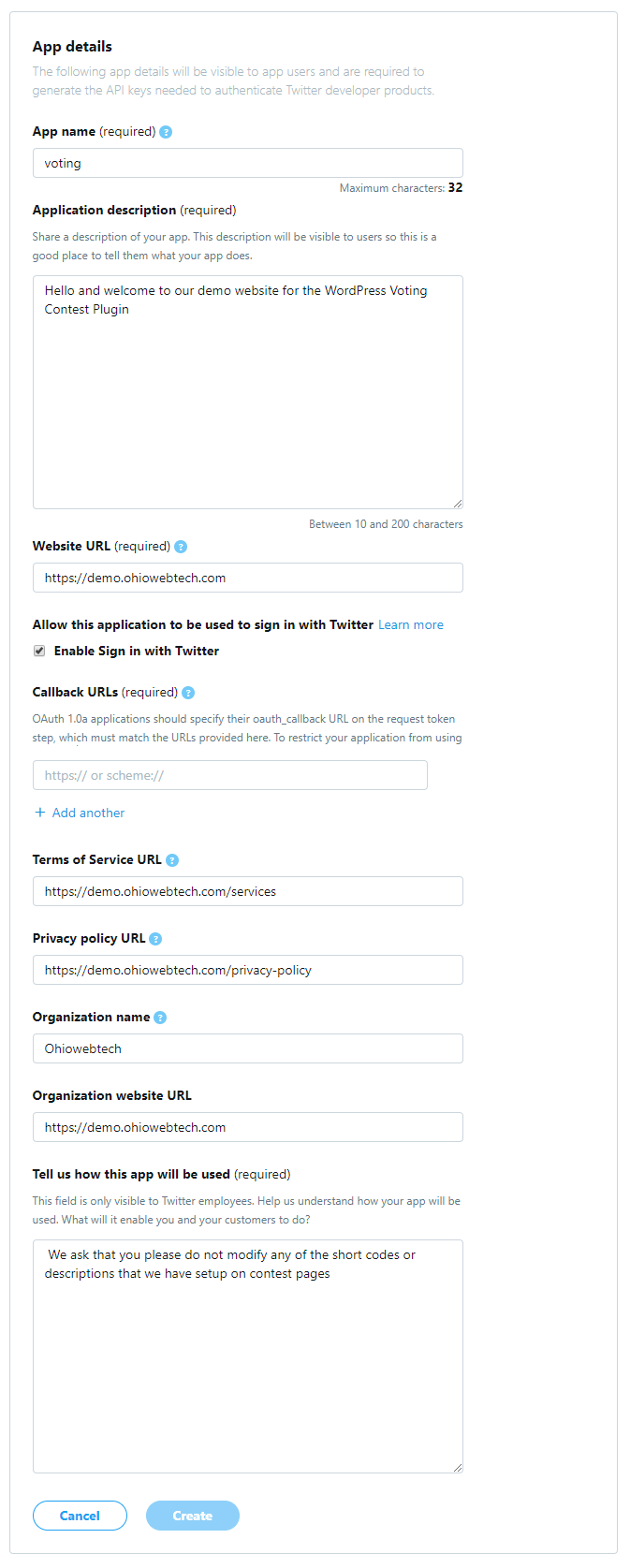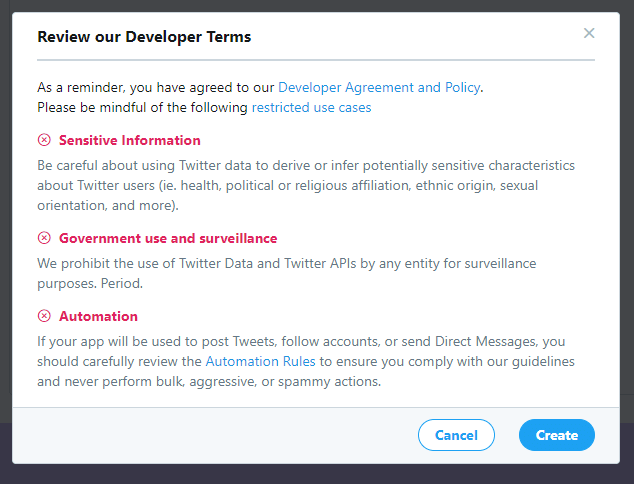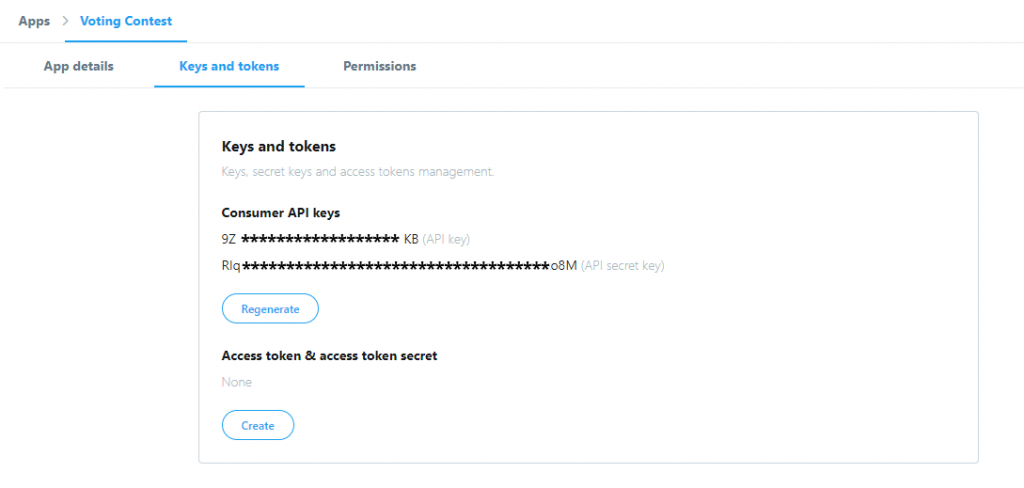 Now you can see the Twitter Application Dashboard. You can get the Twitter Api key and Twitter Api Secret Under the "Keys and Access Tokens" tab.
Now that you have got the Twitter Application keys you can add that API key and Secret Key in the Voting Plugin Under Contest->Settings->Share Settings.