The first step in creating a Video Contest is to setup your category. When setting up your Contest Category, select Video Contest. By selecting Video Contest, the Display Image will automatically be grey out. This will automatically remove the thumbnails from your contest and image from the single contestants page. This will also remove the required image field from your Video Contest Entry Form.

When entering the Shortcode for your Video Contest, you can choose list view or grid view. However, when viewing the contestants on a mobile device the view will use automatically use the grid view display because the formatting is better for mobile.
When a Contestant fills out the entry form, they will need to enter the video embed code that they received from their video host whether it be YouTube, Vimeo or many other popular video websites.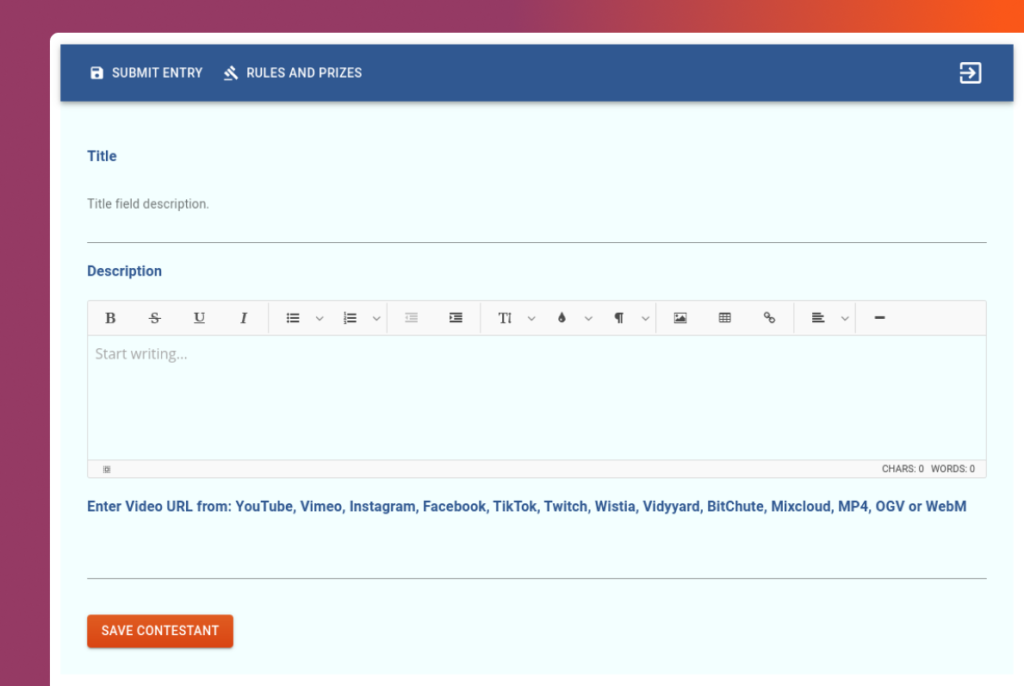 After an entry is submitted it will go to a pending status for an admin to approve before being displayed on your contest page unless you have selected the auto approve checkbox which we do not recommend (use at your own risk).